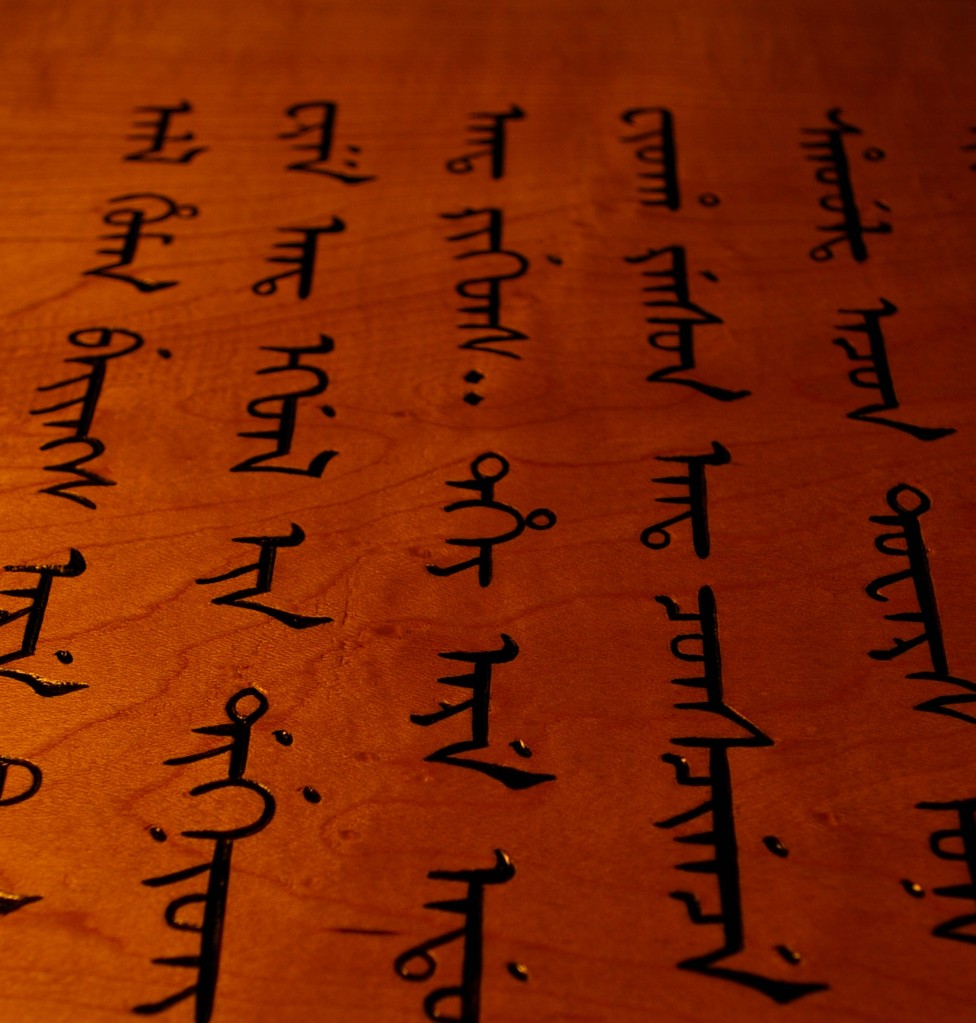 THE ENDANGERED ALPHABETS PROJECT
We've all heard about endangered species. But what about endangered languages? Tim Brookes researches languages on the brink of being completely forgotten, and he's here to break 'em down and store 'em up with his Endangered Alphabets project. Brookes carves and paints near-extinct writing systems from Indonesia, Nigeria, and beyond into wood, and he's planning a traveling exhibition to preserve these scripts and the fascinating cultures they embody.
The Endangered Alphabets Project needs invites for a Vermont professor traveling the world to attempt to save endangered languages... Please help.
Contact timbrookes@burlingtontelecom.net
I. Elaine Allen*
20 November 2011 
Issue: 198
I am co-director of the Babson Survey Research Group which, for the last nine years, has published a survey of online education in the United States. It has yet to see any clear indication of an overall slowdown in the growth of online education but there are changes in the differential growth of programmes and in the belief that, in some areas, online education is superior for students.

The rate of growth of online enrolments was slower over the last year, but it continues to outpace the rate of growth of the total higher education student population in the US. Every year since the first report in this series in 2003, the number of students taking at least one online course has increased at a rate far in excess of the growth of the overall student body.

The most recent estimate, for the autumn of 2010, shows an increase of 10% over autumn 2009 to a total of 6.1 million students taking at least one course online for that semester.

This is an almost four-fold increase in students taking courses online since our first survey in 2002, and represents a compound annual growth rate of 18.3% over the nine-year period. By comparison, the overall higher education student body in the US has grown at an annual rate of just over 2% during this same period.

Thirty-one per cent of all higher education students now take at least one course online.
For the rest of the article, click here.