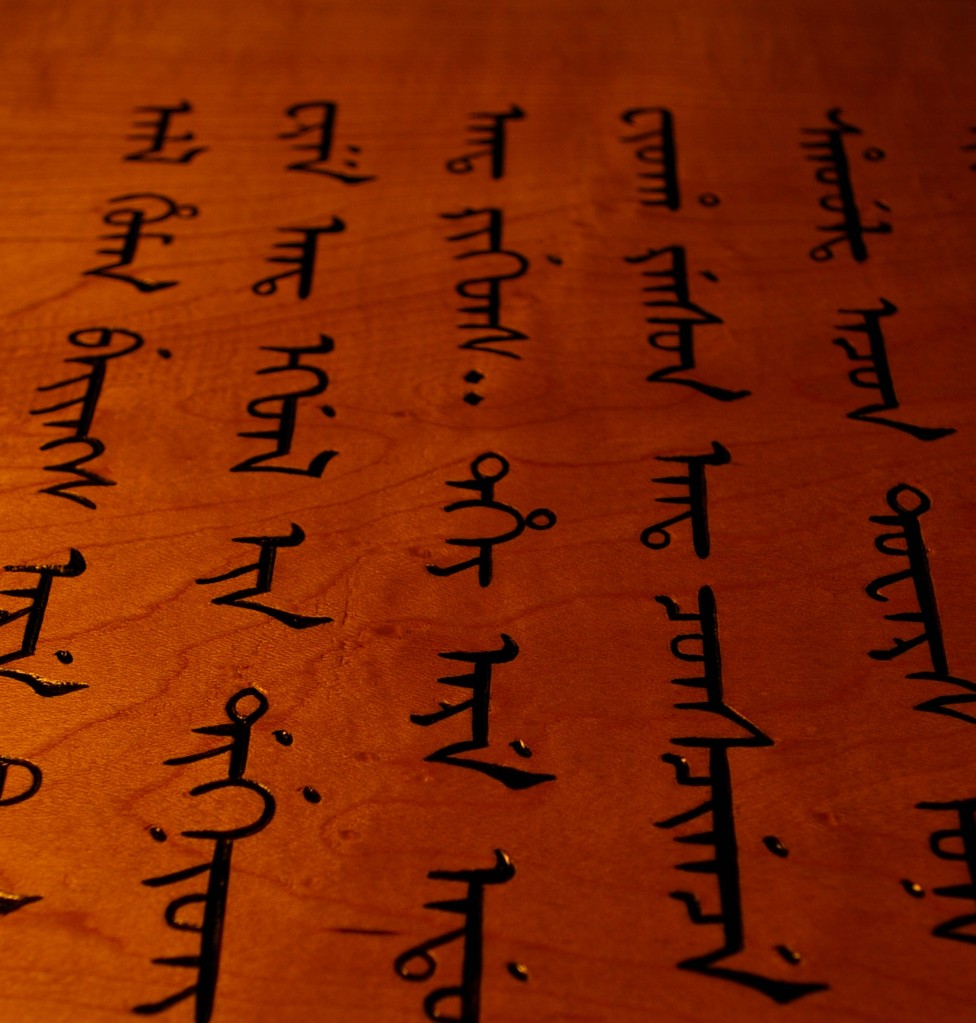 THE ENDANGERED ALPHABETS PROJECT
We've all heard about endangered species. But what about endangered languages? Tim Brookes researches languages on the brink of being completely forgotten, and he's here to break 'em down and store 'em up with his Endangered Alphabets project. Brookes carves and paints near-extinct writing systems from Indonesia, Nigeria, and beyond into wood, and he's planning a traveling exhibition to preserve these scripts and the fascinating cultures they embody.
The Endangered Alphabets Project needs invites for a Vermont professor traveling the world to attempt to save endangered languages... Please help.
Contact timbrookes@burlingtontelecom.net
Deccan Herald01 April 2012 Issue No:215
Chinese higher education institutions are three times ahead of their Indian counterparts in research performance, a new comparative study has shown, exposing the deep chasm between the centres of higher learning in two Asian giants, reports theDeccan Herald.

The top 20 Indian institutes producing doctoral students are way behind Chinese universities and institutes producing PhDs, according to an analysis by India's CSIR-National Institute of Science Communication and Information Resources.

The comparison is made on the basis of three quality parameters and quantity of research output. Peking University, which tops the list from the Chinese side, is almost three times ahead of India's best performing institute – the Indian Institute of Science in Bangalore.

"As China is three times ahead of us, we will have to spend three times more in higher education to catch up," Gangan Prathap, NISCAIR director who did the analysis, told Deccan Herald. The study has been published in the 25 March issue of the journalCurrent Science.
 
Full report on the Deccan Herald site