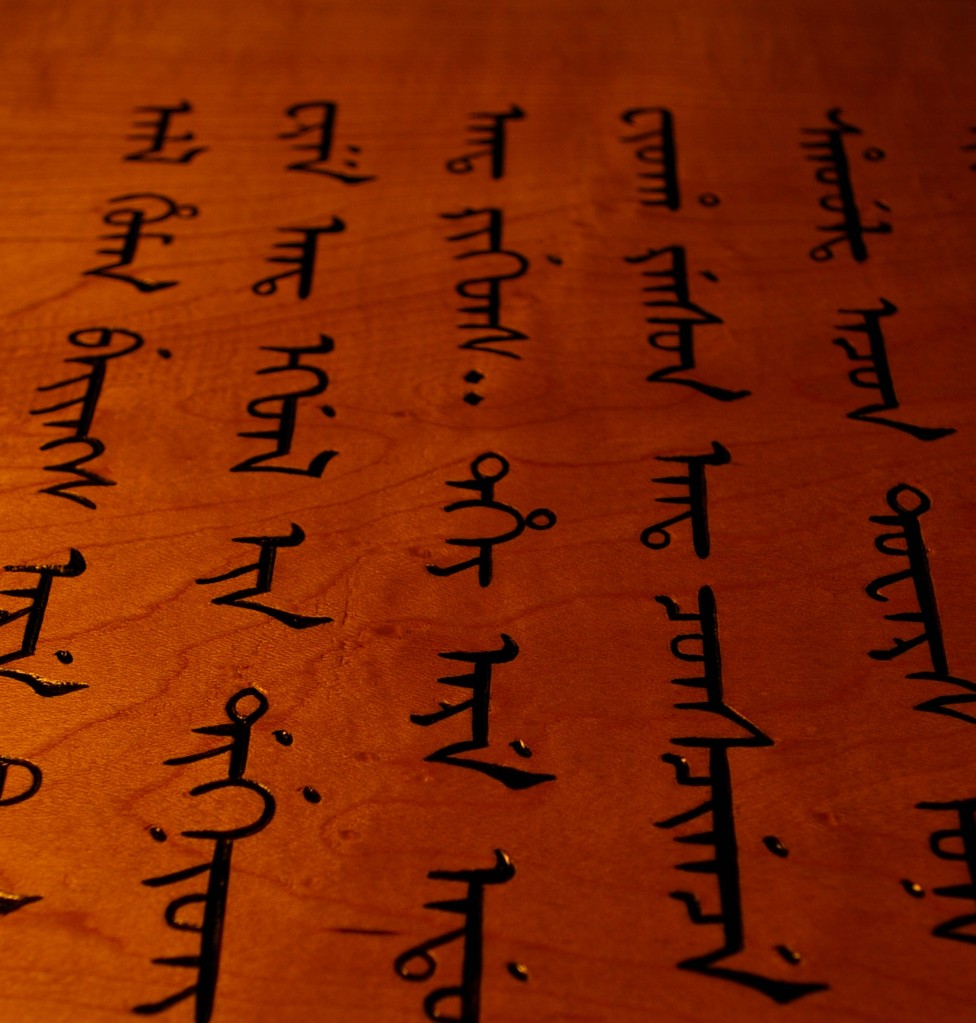 THE ENDANGERED ALPHABETS PROJECT
We've all heard about endangered species. But what about endangered languages? Tim Brookes researches languages on the brink of being completely forgotten, and he's here to break 'em down and store 'em up with his Endangered Alphabets project. Brookes carves and paints near-extinct writing systems from Indonesia, Nigeria, and beyond into wood, and he's planning a traveling exhibition to preserve these scripts and the fascinating cultures they embody.
The Endangered Alphabets Project needs invites for a Vermont professor traveling the world to attempt to save endangered languages... Please help.
Contact timbrookes@burlingtontelecom.net
IPP News
The British public is "incredibly committed" to the principle of a publicly funded higher education system, but there has been a "failure of leadership" in the sector to exploit this and create more vocal opposition to the government's reforms.
This is one of the views that will be put forward next week at University Futures, a public discussion hosted by the University of East London to mark the start of the academic term. It will consider the changing role of higher education in the UK and globally.
Continue reading story here: http://www.timeshighereducation.co.uk/story.asp?storycode=417624#.TpHZRpZH6g8
International Academic Freedom Day:
Celebrating the "Courage to Think" and Scholars at Risk's 10th anniversary

Scholars at Risk celebrates International Academic Freedom Day, October 5th, with the conclusion of a two day conference on "Courage to Think."* The conference celebrated the 10th anniversary of Scholars at Risk's efforts to protect threatened scholars and promote academic freedom. In the last 10 years, Scholars at Risk members, partners and friends have helped over 400 threatened scholars find safety and renewal at network campuses, and helped nearly 600 more with counsel, referrals and other services.
Read more...
<< Start < Prev 1

2

3 4 5 6 7 Next > End >>


Page 2 of 7