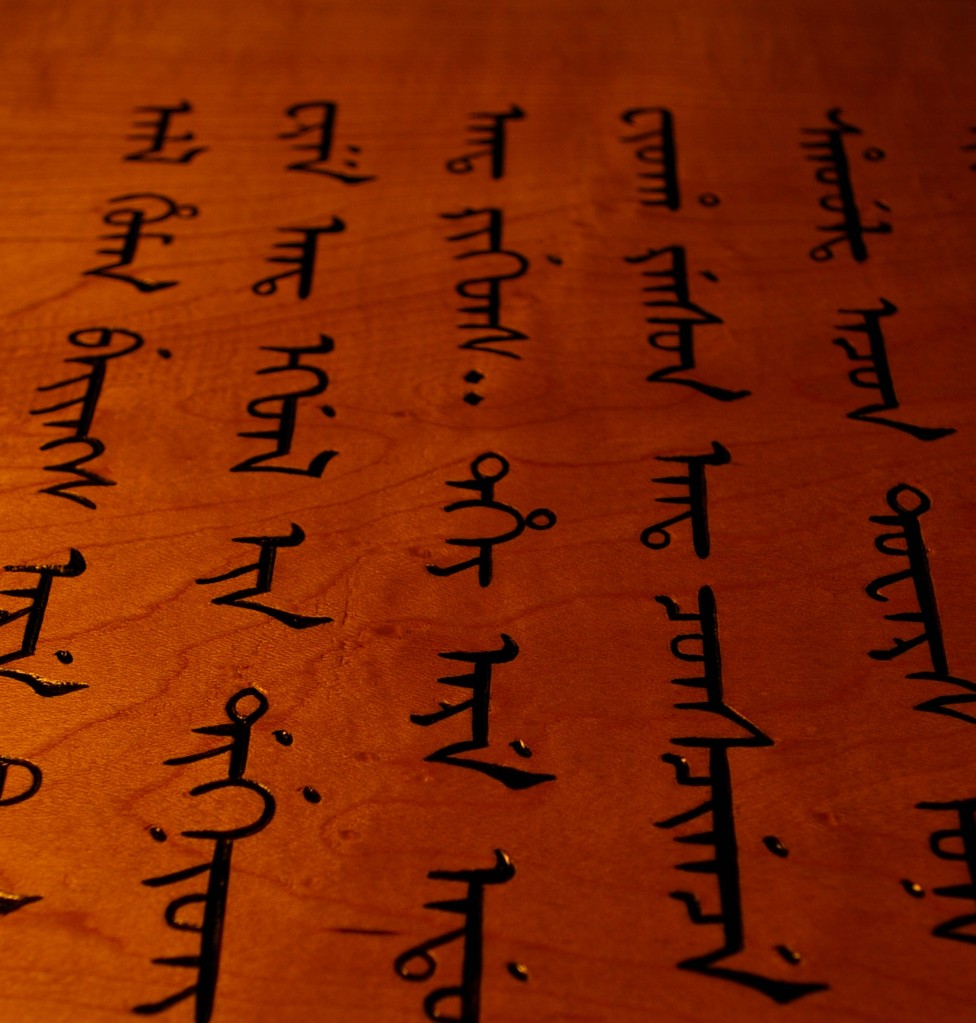 THE ENDANGERED ALPHABETS PROJECT
We've all heard about endangered species. But what about endangered languages? Tim Brookes researches languages on the brink of being completely forgotten, and he's here to break 'em down and store 'em up with his Endangered Alphabets project. Brookes carves and paints near-extinct writing systems from Indonesia, Nigeria, and beyond into wood, and he's planning a traveling exhibition to preserve these scripts and the fascinating cultures they embody.
The Endangered Alphabets Project needs invites for a Vermont professor traveling the world to attempt to save endangered languages... Please help.
Contact timbrookes@burlingtontelecom.net
Accountants Without Borders:

Email: accountants.without.borders.ipp@gmail.com

Architects Without Borders:

Email: architects.without.borders.ipp@gmail.com

Burundi Universities Development Program:
College Student Science Journalism
Econometrics Google Group
Education Supplements:


Email: ocean.environments.ipp@gmail.com

Environmental Biology Website:

Email: environmental.biology.ipp@gmail.com

Environmental Chemistry:


Email: environmental.chemistry.ipp@gmail.com

Environmental Geology:


Email: environmental.geology.ipp@gmail.com

Environmental Geography:

Email: environmental.geography.ipp@gmail.com

Environmental Medecine:

Email: environmental.medicine.ipp@gmail.com

Environmental Physics
ESL (English as a Second Language)
Global Community University Project

Human Resources - IPP:


Email: hrrecruitingipp@googlegroups.com

International Criminal Justice

Landscape Architecture in Developing Countries:


Email: landscape-architecture-in-developing-countries-ipp@googlegroups.com

Ocean Environments:

Email: ocean.environments.ipp@gmail.com

Online Coaching – IPP

Russian Literature – IPP

Senescence of Civilization:

Email: senescence-of-civilization@googlegroups.com

Social Networking - IPP:

Email: social-networking-international-professors-project@googlegroups.com

Social Networks / Media Networking Google Group - IPP

Email: ippsocialnetwksmediaandnetworking@googlegroups.com

Spanish Language & Culture - IPP

Email: spanish-language-and-culture--international-ipp@googlegroups.com

Worldwide University – IPP

Email: worldwide-university---ipp@googlegroups.com