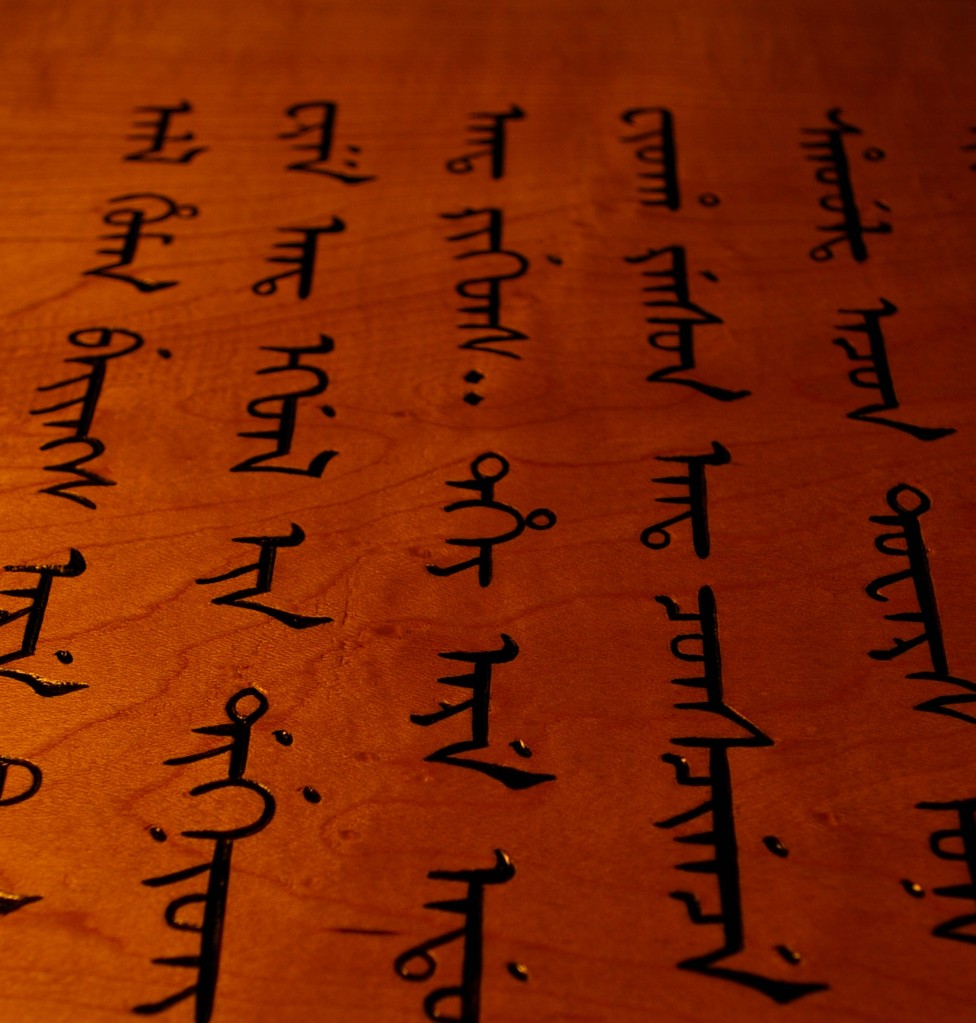 THE ENDANGERED ALPHABETS PROJECT
We've all heard about endangered species. But what about endangered languages? Tim Brookes researches languages on the brink of being completely forgotten, and he's here to break 'em down and store 'em up with his Endangered Alphabets project. Brookes carves and paints near-extinct writing systems from Indonesia, Nigeria, and beyond into wood, and he's planning a traveling exhibition to preserve these scripts and the fascinating cultures they embody.
The Endangered Alphabets Project needs invites for a Vermont professor traveling the world to attempt to save endangered languages... Please help.
Contact timbrookes@burlingtontelecom.net
World News
September 26, 2013
By Julia Lawrence
Alaskan students graduating from high school require remedial help when they enter college at rates higher than any other state of the union. Last year, 52% of all Alaskan college freshmen were placed in classes that don't earn credits in order to get them up to the minimum proficiency required to tackle college-level work.
According to Dana Thomas, the University of Alaska's vice president of academic affairs, students take advantage of remediation when in college and likely to graduate at least one year behind their peers, thereby raising the cost of tuition for themselves and their families.
Read more...
September 25, 2013
By Kelsey Sheehy
History repeated itself for Houston Independent School District, which won the Broad Prize for Urban Education a second time on Sept. 25. The district also won in 2002 and is the first two-time winner of the prize, which is awarded to large, urban school districts that make substantial gains in student achievement.
That achievement includes a 12-point increase in graduation rates at the district's high schools between 2006 and 2009 – double the average increase at the 75 urban districts eligible for the prize. The district also slashed the achievement gap between low-income and Hispanic students and their more affluent, white peers.
Some of that success can be attributed to centralized standards, which Superintendent Tony Grier implemented shortly after joining the district in 2009. The standards change was prompted by focus groups in which students questioned whether the district believed in their ability.
"Some of the students would say to me, 'Do you think that we're not smart because we're kids of color?'" Grier says. "I would probe and ask 'Why?' and they'd say, 'Well, we don't have any Advanced Placement courses at our schools. We have to go to schools in the affluent neighborhoods to be able to take AP courses.'"
Read more...
September 25, 2013
By Paul Fain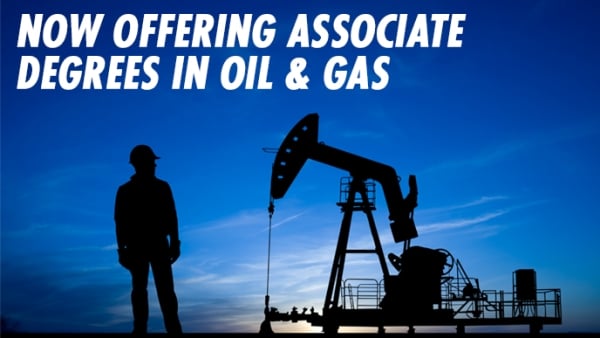 Photo from Alamo Colleges' website
Many community college students in Texas are getting jobs in the state's turbo-charged oil and gas industry. But the energy job market can change quickly, so several Texas community colleges have partnered with the industry to create "stackable credentials" that allow students to re-enter college seamlessly when they need more training.
Efficiency is the goal of the statewide effort, which began three years ago.
Community colleges are working hard to keep up with petrochemical companies' demand for workers. The jobs pay well, and many associate degree-holders earn $50,000 to $70,000 a year right out of college.
Read more...
September 23, 2013
By Julia Lawrence
A growing number of Americans believe that colleges do a bad job of preparing students for the job market. A poll of Americans aged 18 and older conducted by Northeastern University last month showed that America's opinion of its higher education system is so poor that fully 60% of respondents believed that a few years of work experience provided a better preparation for almost any job than a college degree.
Even though nearly 75% of those who answered thought that a college degree is more important now than it ever was, nine out of ten felt that the kind of education provided by most of the US colleges and universities wasn't adequately preparing the country to compete in the global marketplace.
Read more...
September 22, 2013
By Jack Grove
Universities should ensure they have strategies to stop students feeling homesick as they begin their studies, experts say.
While most students currently arriving at campuses for freshers' week will be relishing their new life away from home, many will also suffer intense homesickness, according to a report published in the Journal of American College Health, titled "Homesickness and Adjustment in University Students".
Adapting to a new lifestyle, culture, environment and even a foreign language are likely to play some part in homesickness, as will social anxiety, the challenge of making new friends and the pressure to succeed in academic, athletic or artistic pursuits, say the report's authors.
Read more...
September 21, 2013
By Matthew Reisz
The winner of an annual pan-European award for teaching has put his success down to traditional methods of classroom "chalk and talk".
Matthew Braham, professor of political philosophy at the University of Bayreuth in Germany, was nominated by an unnamed guest professor at the institution for the European Award for Excellence in Teaching in the Social Sciences and Humanities.
The guest professor had noticed a striking difference between different groups of Professor Braham's students.
Read more...
September 20, 2013
By Jack Grove
Students paying £9,000 fees may be socialising less and working more than their counterparts under the lower-fee regime, new research suggests.
According to the National Student Housing Survey 2013, which polled more than 20,000 students between February and May, only 54 per cent of students said they enjoyed socialising in their accommodation compared with 62 per cent last year.
Only 63 per cent of students said they had formed close friendships in accommodation compared with 67 per cent in 2012, while just 36 per cent said there was a strong sense of community among students – down from 43 per cent last year.
Read more...
September 20, 2013
By Daniel Shumski
Dive Brief:
A new survey shows skepticism of online degrees from community-college students and employers.
Of surveyed employers, 56% preferred a traditional degree over an online degree; only 17% said they would prefer an online degree.
Among community college students surveyed, 42% said they had learned less from online courses than in the classroom.
Dive Insight:
A big name on a diploma may only matter so much if that big name is on an online degree. Employers surveyed preferred a traditional degree from an average college over an online degree from a big-name school. One of the researchers attributed part of the skepticism over online education to a generation gap between employers and students.
Read more...
September 20, 2013
By Graeme Paton
Traditional pen and paper exams will die out within the next 10 years amid a dramatic shift towards online assessment, according to a private schools' leader.
Photo: SALLY AND RICHARD GREENHILL / ALAMY
All pupils will be tested using computers by 2023 because of growing dissatisfaction with "Victorian" methods of examining and marking schoolchildren in the UK, it is claimed.
David Hanson, chief executive of the Independent Association of Prep Schools, will tell the group's annual conference next week that the education system will be forced to undergo major changes as a new generation of teachers who have grown up surrounded by technology enter the classroom.
He insists that reforms are needed to eradicate serious exam marking errors combined with printing and logistics problems that have led to the wrong papers being delivered to schools in recent years.
Read more...
<<

Start

<

Prev

1

2 3 4 5 6 7 8 9 10 Next > End >>


Page 1 of 13