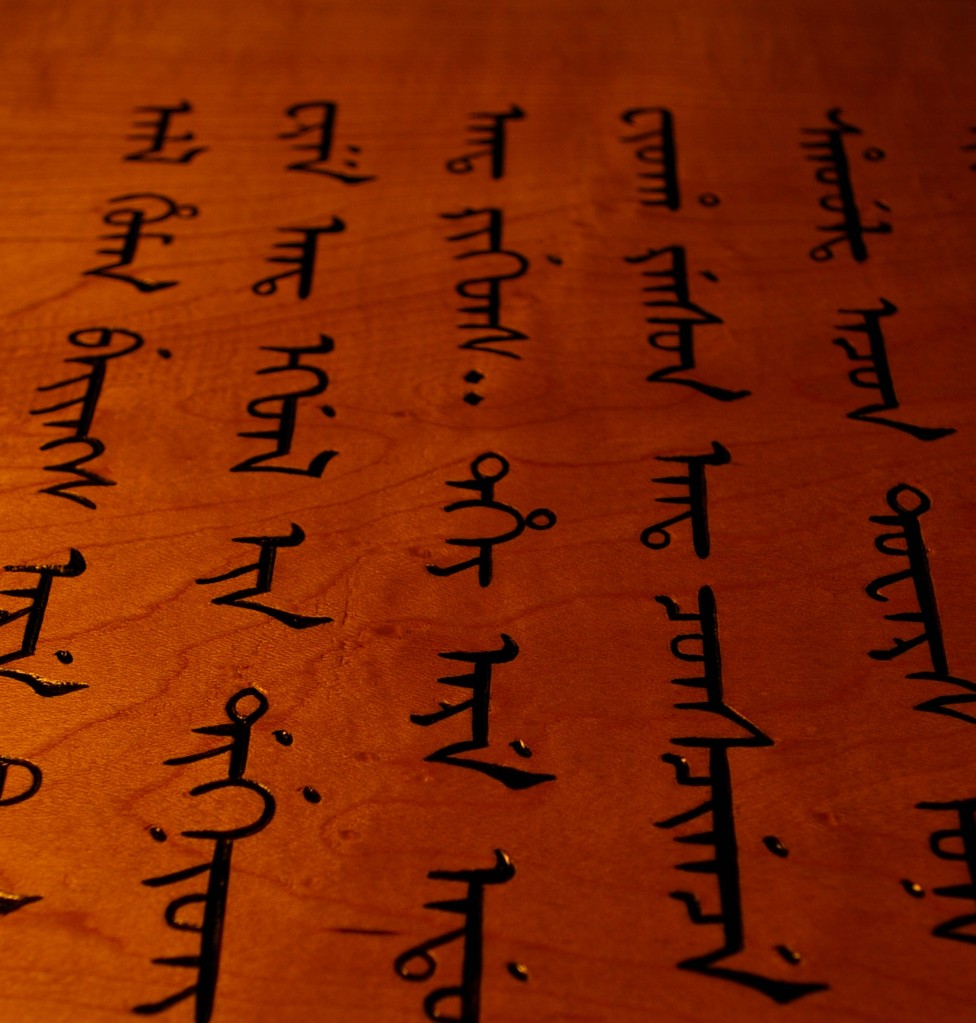 THE ENDANGERED ALPHABETS PROJECT
We've all heard about endangered species. But what about endangered languages? Tim Brookes researches languages on the brink of being completely forgotten, and he's here to break 'em down and store 'em up with his Endangered Alphabets project. Brookes carves and paints near-extinct writing systems from Indonesia, Nigeria, and beyond into wood, and he's planning a traveling exhibition to preserve these scripts and the fascinating cultures they embody.
The Endangered Alphabets Project needs invites for a Vermont professor traveling the world to attempt to save endangered languages... Please help.
Contact timbrookes@burlingtontelecom.net
Alya Mishra
15 October 2011
Issue: 193
The first India-US higher education summit, between India's Human Resources Minister Kapil Sibal and US Secretary of State Hillary Clinton last week, was aimed at strengthening collaboration between the two countries. It provided symbolic recognition of the importance of India's university and research sectors for international interaction. But in India academics and students were expressed scepticism that it would yield any real change in education outcomes, with a wide gap between India's needs and what US institutions might provide.
The summit, hosted by Georgetown University in Washington DC, was attended by more than 300 academics, business leaders and government officials from both countries. In a joint statement issued at the end of the one-day event on 13 October, the US and India agreed to hold a Higher Education Dialogue as an annual event alternating between the two countries.

"The dialogue should identify areas for mutually beneficial exchanges and provide a platform for intense and meaningful collaboration among academia, the private sector and government on both sides," the statement said.
For the rest of the article, click here.