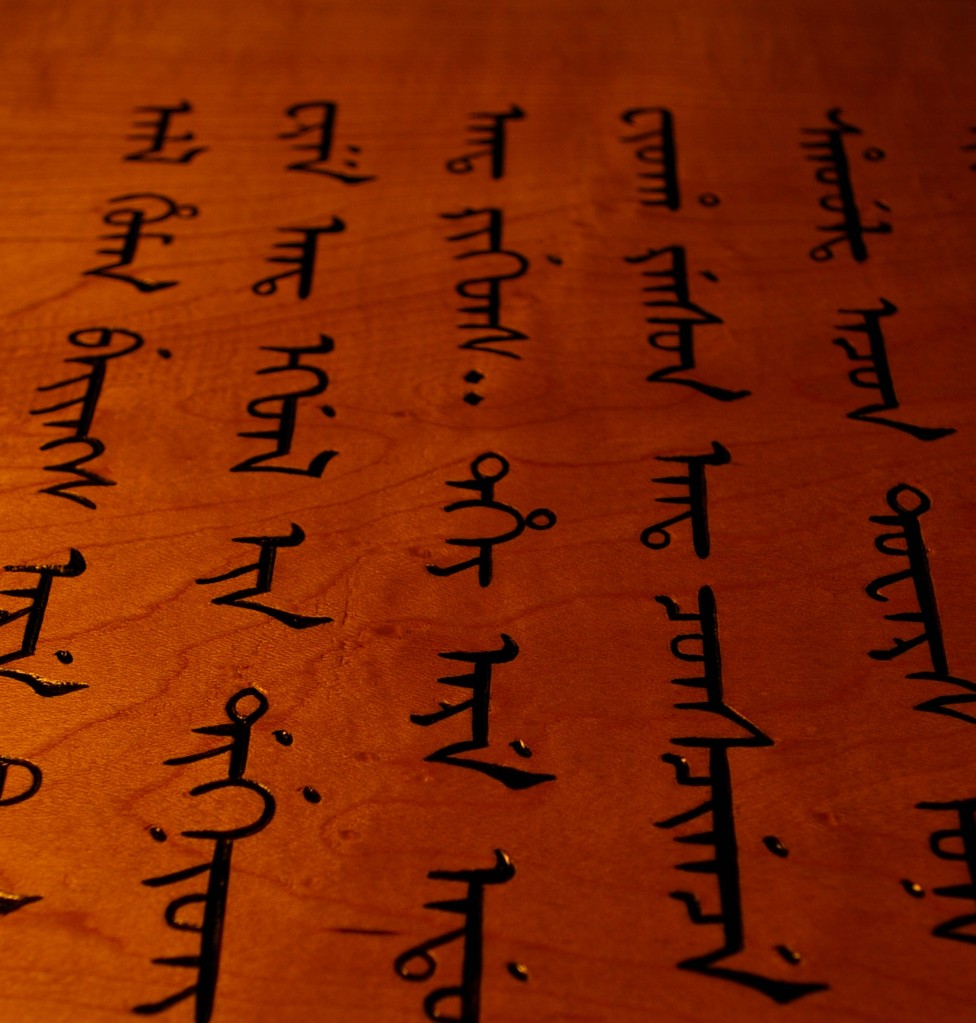 THE ENDANGERED ALPHABETS PROJECT
We've all heard about endangered species. But what about endangered languages? Tim Brookes researches languages on the brink of being completely forgotten, and he's here to break 'em down and store 'em up with his Endangered Alphabets project. Brookes carves and paints near-extinct writing systems from Indonesia, Nigeria, and beyond into wood, and he's planning a traveling exhibition to preserve these scripts and the fascinating cultures they embody.
The Endangered Alphabets Project needs invites for a Vermont professor traveling the world to attempt to save endangered languages... Please help.
Contact timbrookes@burlingtontelecom.net
Martin Hand*
23 October 2011
Issue: 194
The penetration of social media into every corner of daily life is a given. The question for many academics now is how are personal and professional relationships (within the university) being reshaped as a result?
Within popular discourse, social media are credited with a range of contradictory effects, from creating a distracted, update-obsessed generation, to enabling progressive uprisings in dictatorial states, to facilitating rioting and looting among disaffected youth. The list goes on.

The spread of social media on campus has occurred through a number of avenues. Students arrive 'tethered' to devices and systems almost continually. Universities seek to rebrand themselves and manage their reputations using digital media. The long-term, systemic problems posed by the underfunding of universities and the, arguably mythical, problems of student disengagement and disconnection have become problems for which many see social media as the solution.
For the rest of the Article, click here.