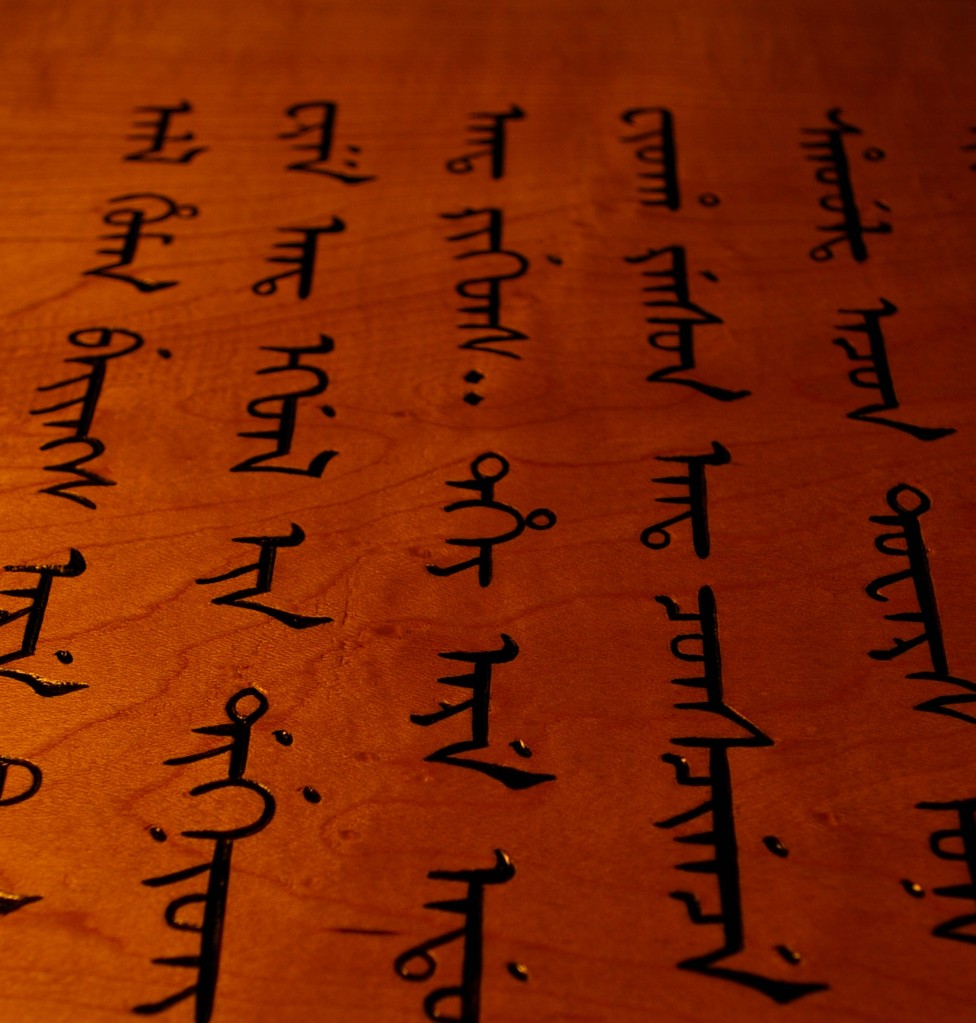 THE ENDANGERED ALPHABETS PROJECT
We've all heard about endangered species. But what about endangered languages? Tim Brookes researches languages on the brink of being completely forgotten, and he's here to break 'em down and store 'em up with his Endangered Alphabets project. Brookes carves and paints near-extinct writing systems from Indonesia, Nigeria, and beyond into wood, and he's planning a traveling exhibition to preserve these scripts and the fascinating cultures they embody.
The Endangered Alphabets Project needs invites for a Vermont professor traveling the world to attempt to save endangered languages... Please help.
Contact timbrookes@burlingtontelecom.net
A summary list is available below and on our website at http://scholarsatrisk.nyu.edu/Activities/Speakers.php. The full list is available to member representatives by logging in with IDs and passwords. If you would like to help arrange an event on campus, please contact the SAR office at scholarsatrisk@nyu.edu or +1 212-998-2179.
Burma - Chemistry/ Creative Writing and Journalism
Cameroon - English and French Language and Literature/ Literature, Language, Media and Peace Studies
Columbia - History/ Human Rights/ Gender Studies
DRC - English Literature/ Comparative and African Literature
DRC - Political Science/ Conflict and Peace Management
Georgia - Conflict Resolution/ Georgian Studies/ Human Rights
Iran - History
Iran - Communication Sciences/ Women's Studies/ Journalism
Iran - Political Science/ NGOs Civil Society Organizations
Iraq - English/ Journalism
Iraq - History/ Modern History
Iraq - International Development/ Poverty, Conflict and Reconstruction
Iraq - Political Science/ Iraqi Politics and Modern States
Iraq - Biology and Microbiology/ Industrial Microbiology
Kyrgyzstan - History/ Political Science
Pakistan - International Relations/ South Asian Politics and Journalism
Rwanda - Law/ Human Rights/ Rwandan Studies
Syria - Dentistry/ Human Rights
Zimbabwe - Adult Education/ Counseling Psychology
Zimbabwe - Public Administration/ Law and Human Rights